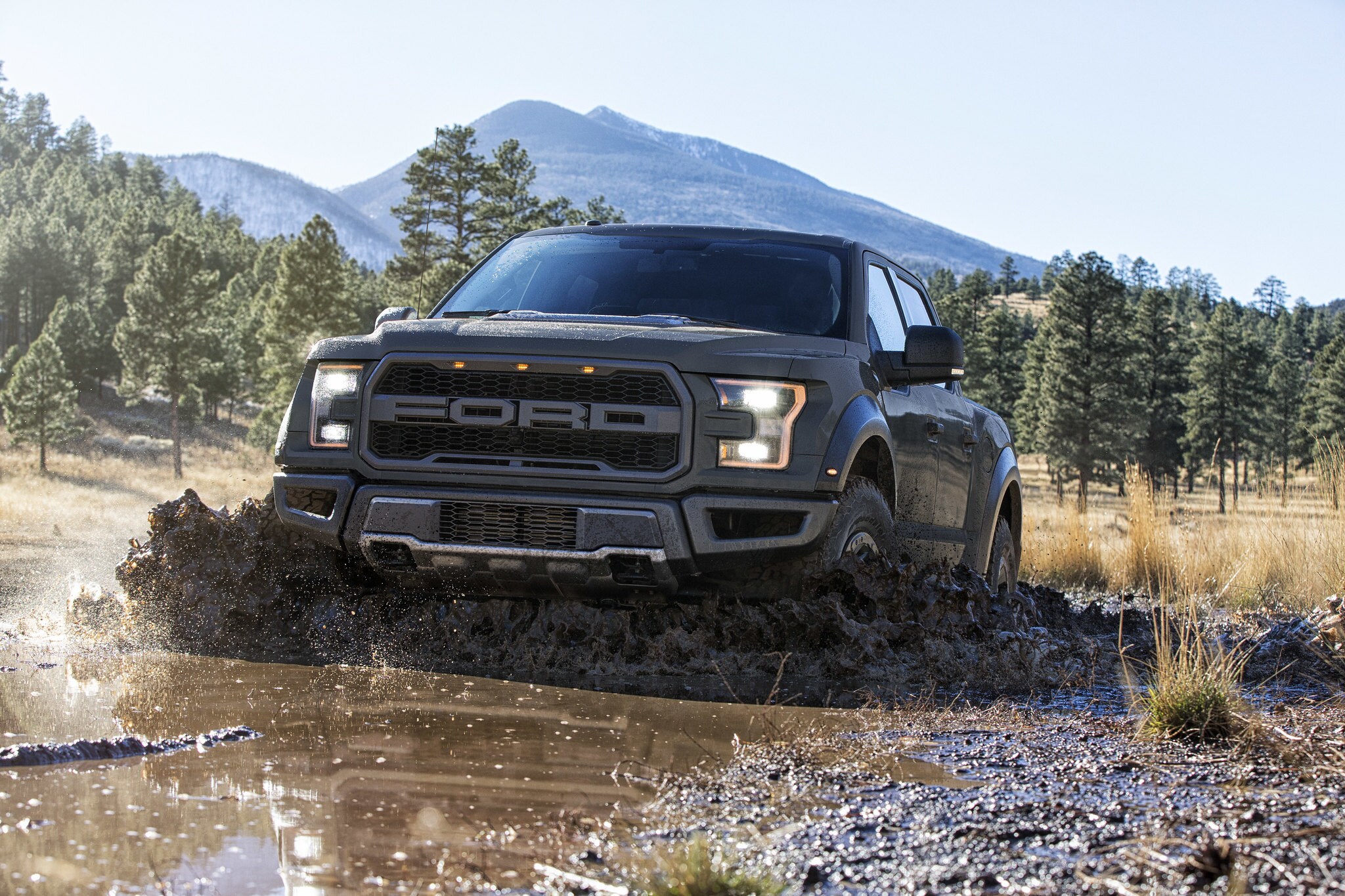 Ford Ranger and Ford F-150 owners have a reason to have high spirits, as for the first time ever, Ford Performance Parts is offering aftermarket leveling kits for two Ford's bestselling trucks. The kits offer purchasers even greater driving and off-road performance, as well as wider options for unique and individual customization.
Most Ranger and F-150 models are purchased with four-wheel drive, and for those who want to travel even further off the beaten path, the leveling kits will allow truck owners and adventurers to seek out even more challenging terrain. The kits add additional ground clearance, and also are improved with Ford's truck-optimized FOX shocks.
We can install your leveling kit here at Gateway Ford Lincoln in Greeneville. The kits themselves include: new aluminum Fox shocks and front coilover springs for optimal spring rate. Also included are vehicle-specific upper front mounts with polyurethane bushings to isolate noise and vibration. And finally, a two-inch front lift levels the truck from nose to rear.
Post-installation, both the Ranger and F-150 see improved ground clearance and approach and breakover angles, based on computer-generated simulations. Rangers see a 21 percent increase in approach angle and a 10 percent increase in breakover angle. The F-150 sees around a 22 percent increase in approach angle and a 7 percent increase in breakover angle.
Visit us today at Gateway Ford Lincoln and ask about our aftermarket leveling kits!