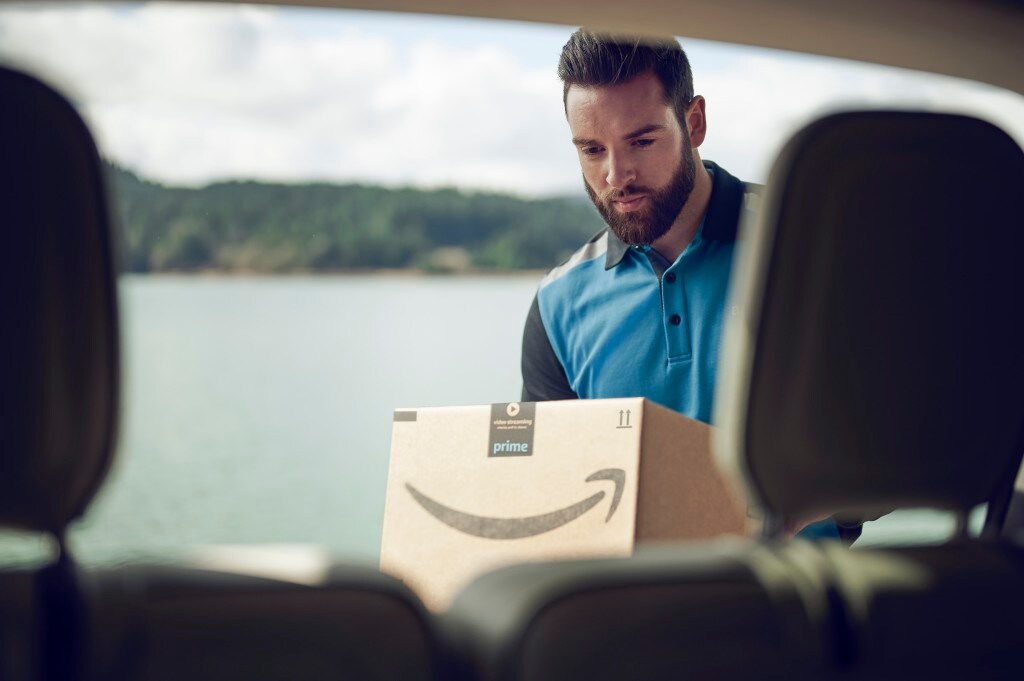 One of the downsides to the convenience of online shopping is having packages stolen from your porch. A new, innovative way to avoid this is by getting packages delivered directly to your Ford with Amazon Key in-car delivery. Ford announced functionality for select vehicles in May, and you can start reaping the benefits immediately.
With Amazon Key, you can connect your Amazon Prime account to your FordPass™ Connect account. This feature is available on select Ford 2017 and later models and anywhere that Amazon offers this delivery service. Once set up, you will be able to select Amazon Key in-car delivery as an option when making purchases on Amazon.
You will receive notifications when your package is out for delivery and additional notifications during the process including a confirmation that your car has been securely locked after delivery. Packages can be delivered to a Ford vehicle parked in an accessible area like in front of your house or in a parking lot
If you change your mind about having your package delivered to your car, you can block access to it through the app. The delivery driver will then deliver to the building where the car is parked, or you can reschedule for the next day. No matter what, you are always in control.
Getting packages delivered safely into your hands has never been easier than it is with Amazon Key. Need a compatible Ford vehicle? No problem — visit Gateway Ford Lincoln and we'll get you fixed right up.