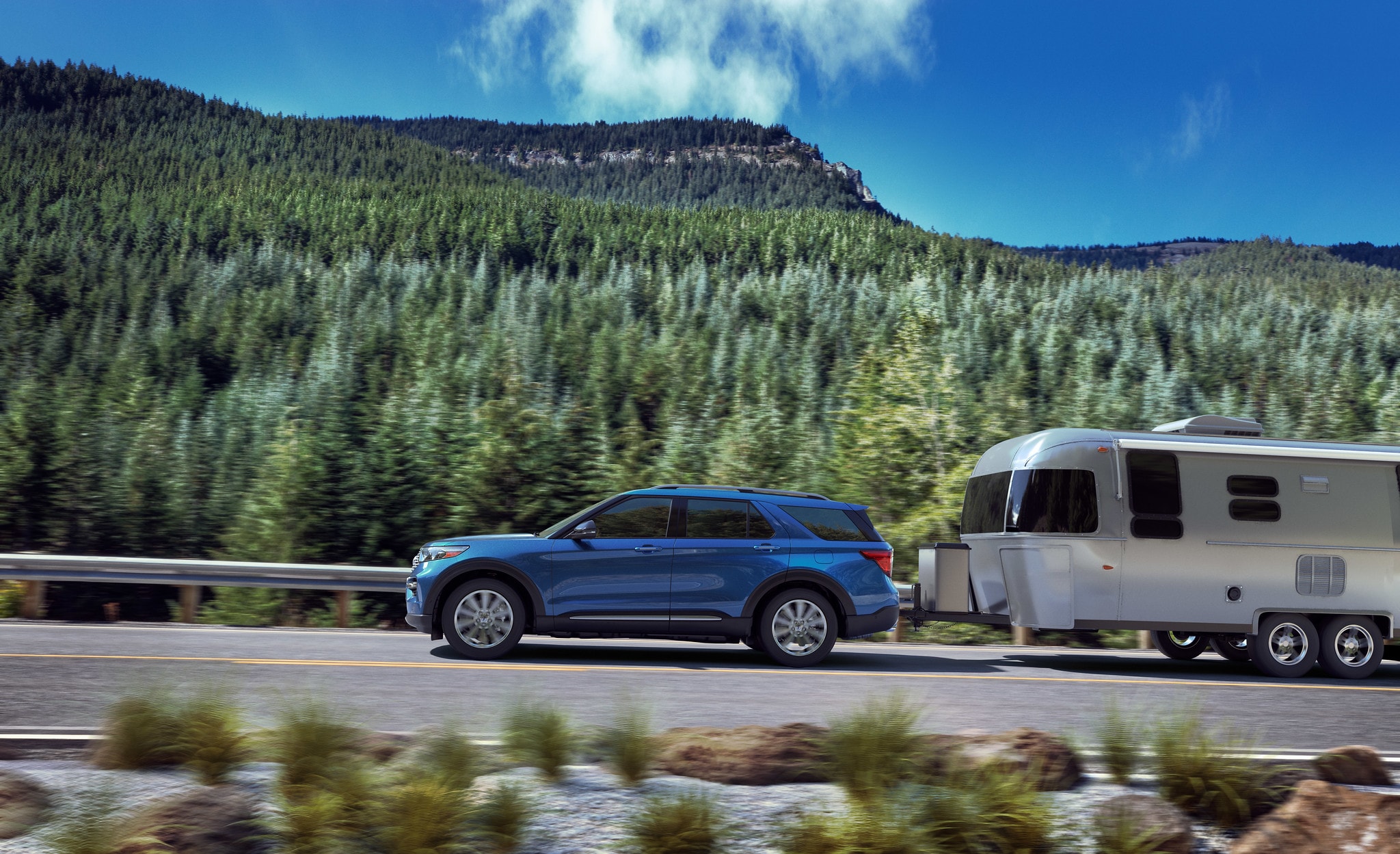 The 2020 Ford Explorer is arriving soon with an all-new design. This family favorite SUV is simultaneously paying tribute to the past and looking to the future. It is doing this by returning to a rear-wheel-drive platform, while also offering a hybrid model.
The Ford Explorer Hybrid is set to deliver an EPA-estimated driving range of over 500 miles. If you live here in Greeneville, Tennessee, that is enough of a range to drive all the way to Nashville and back, which is a 498-mile roundtrip. Along with its long driving range, the Explorer Hybrid delivers an EPA-estimated 27 mpg city, 29 mpg highway, and 28 mpg combined.*
"Explorer is the ultimate family adventure vehicle — and fewer pit stops is one of the latest reasons why," said Bill Gubing, Explorer chief engineer. "Explorer provides space for the whole family and their gear, it's got great towing capability, and now it has range like no Explorer before."
In addition to its impressive range and efficiency, the Explorer Hybrid stands out for its impressive capabilities. It has a maximum tow rating of 5,000 pounds, which is 1,500 pounds more than the Toyota Highlander Hybrid. It is also the same tow rating as a 2019 Explorer equipped with a 3.5-liter engine.
Benefiting from hybrid efficiency no longer means having to sacrifice SUV utility. Check out the new 2020 Ford Explorer Hybrid at Gateway Ford Lincoln.
*2020 Ford Explorer Hybrid RWD is projected to have an EPA-estimated range of at least 500 miles per tank. Actual range will vary. Final EPA-estimated ratings available in the 2019 calendar year.