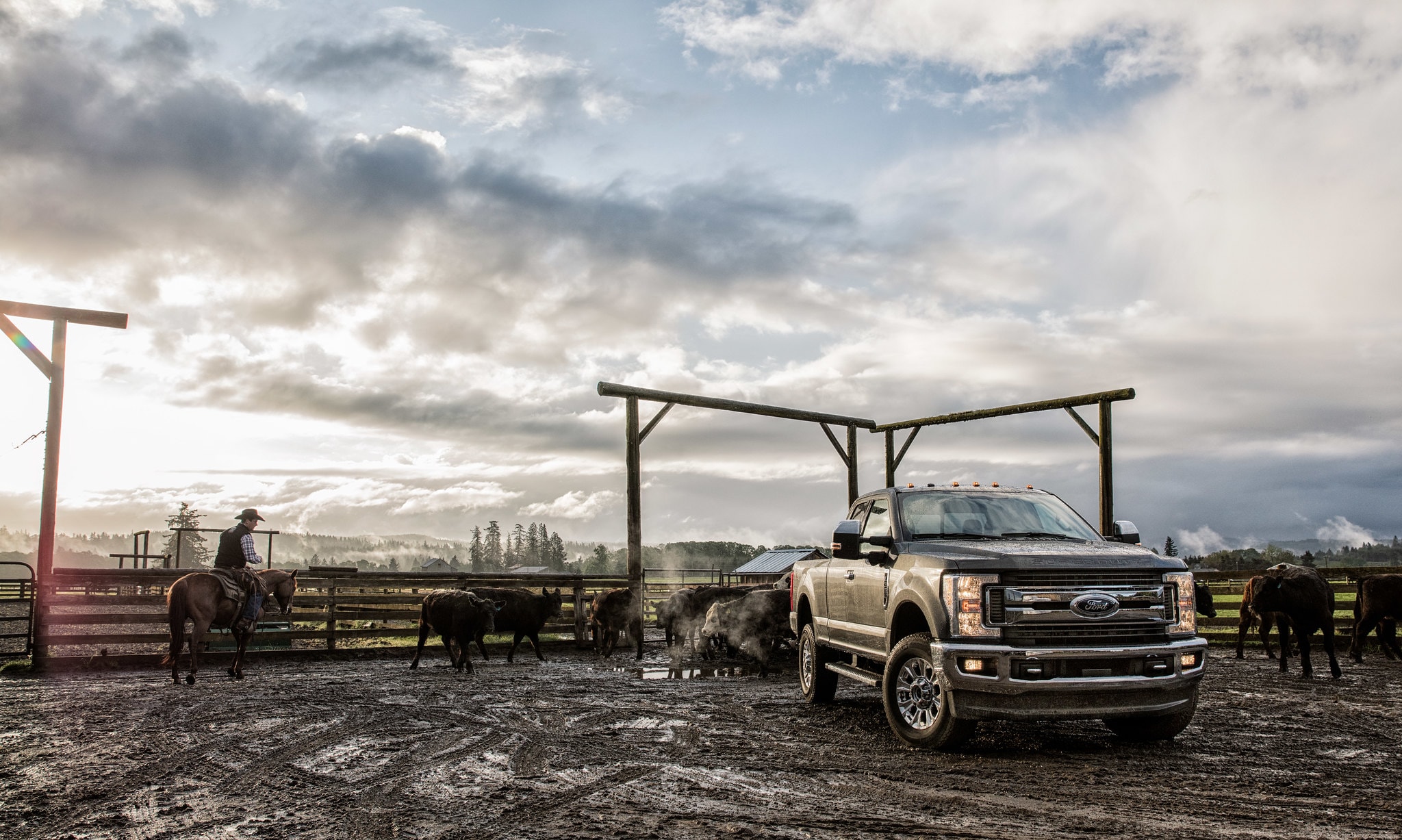 Ford knows a thing or two about being atop the pickup truck world — that's where it's been firmly planted for the past 42 years and counting. Innovation is what keeps it there, like the innovation behind the all-new 7.3-liter V8 powering the upcoming 2020 F-Series Super Duty. The 2020 Ford Super Duty 7.3-liter V8 adds to the legacy of the F-Series by delivering best-in-class V8 gas numbers at 430 horsepower and 475 lb-ft of torque.
"The 7.3-liter is designed for maximum durability in the harshest environments given that our customers live and work in these conditions every day," said Joel Beltramo, Ford manager for gas V8 engines. "This engine has the largest displacement in its class and is designed to provide benefits in key areas like power, durability, ease of maintenance, and total operating costs."
The new 7.3-liter V8 slots between the standard 6.2-liter V8 and the third-generation 6.7-liter Power Stroke® diesel V8 in the 2020 F-250 Super Duty and F-350 Super Duty lineup. Ford will also offer a version of the 7.3-liter V8 for the F-450 chassis cab, F-550, all-new F-600, F-650, F-750, and F-53 and F-59 stripped chassis that will generate 350 horsepower and 468 lb-ft of torque.
The new 2020 Ford F-Series Super Duty will be arriving soon at Gateway Ford Lincoln. If you're interested in learning more or being one of the first to get behind the wheel, call or visit our showroom.