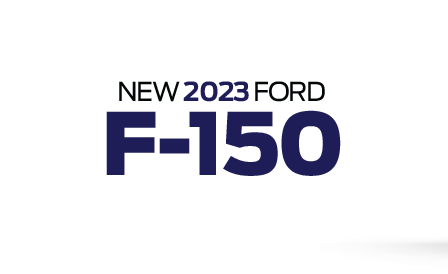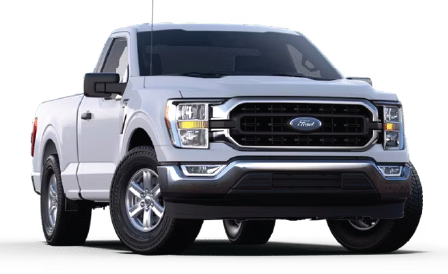 *See dealer for complete details.
Discover the Ford F-150
Ford F-150 has been one of the most popular and lauded trucks year after year. It offers the perfect combination of mighty power, Ford reliability, and an incredible performance that keeps drivers lining up to get behind the wheel of the F-150. The F-150 offers such a broad range of engine options and an incredible towing capacity that it blows its competitors right out of the water. Plus, it has off-roading capabilities that other trucks can only dream of.
If you're looking for a durable, reliable pickup that's ready for any job, you're looking for the Ford F-150. You can see our entire lineup of F-150 models at Gateway Ford today. While you're with us, you can see the F-150 up close and personal and even take it out for a spin through Greeneville. Contact us at Gateway Ford to learn more today.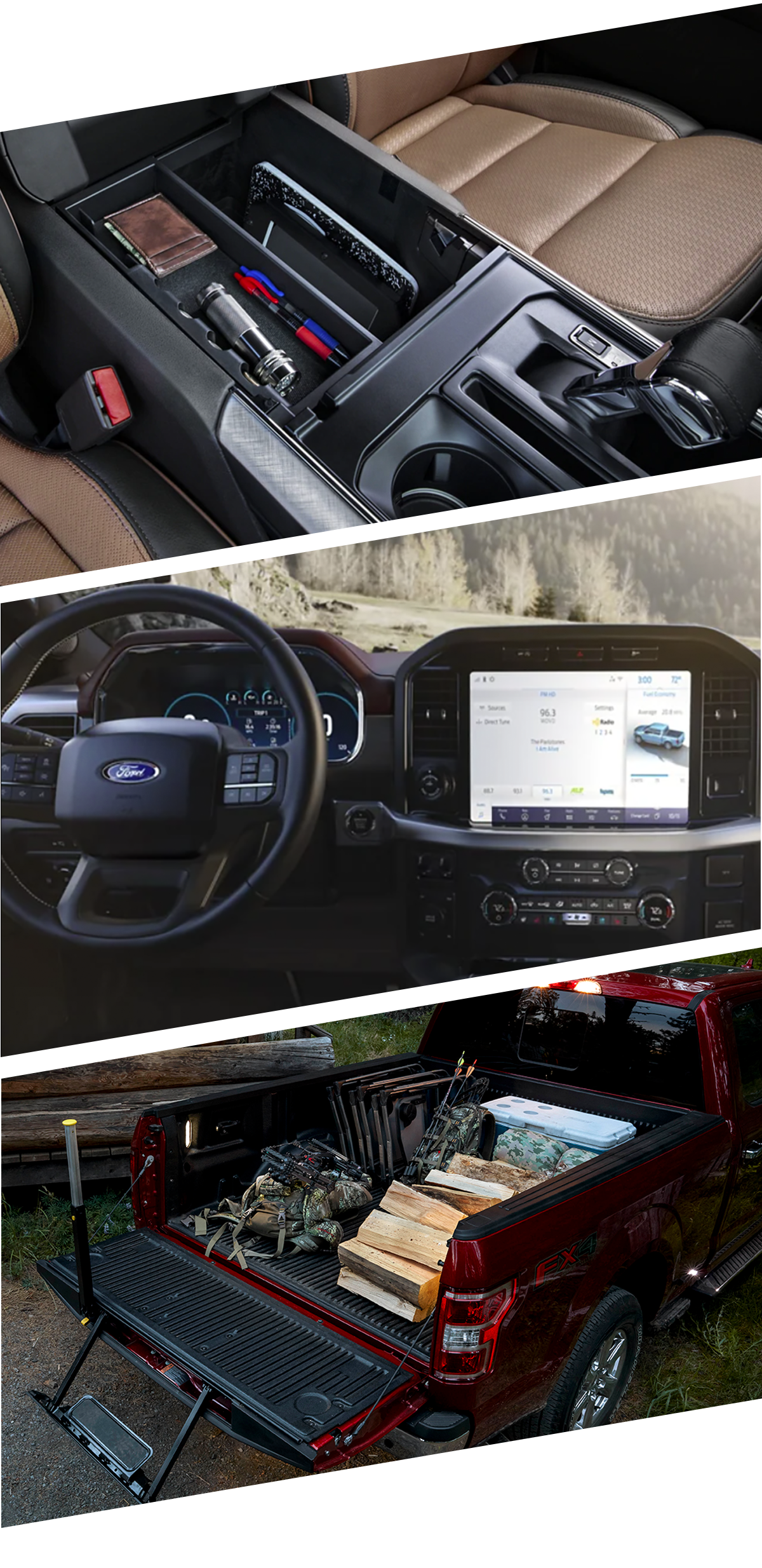 What's New in the 2021 Ford F-150?
The Ford F-150 has been a beloved staple of the full-size pickup class since it debuted in the 1970s, and a complete redesign for the 2021 model year means that the F-150 is packed with more luxury, technology, capabilities, and ever than ever before. Another upgrade for this model year is the all-new hybrid powertrain that you can equip your F-150 with - and it's available in every single trim level, meaning that saving some green all around is never out of reach.
There are six powertrains available for the 2021 model year:
XL
XLT
Lariat
King Ranch
Platinum
Limited
Even the base XL trim is admirably equipped with a list of features, amenities, and capabilities that only gets longer as you scale the trim level ladder. Available amenities like leather upholstery, two-tone upholstery, soil-resistant materials and surfaces, a mobile workstation, and a standard 8-inch touchscreen with SYNC4 make the 2021 Ford F-150 as luxurious as it is capable.
When you step into the cabin of the 2021 F-150, you'll immediately feel how comfortable it is. You'll either have three or six seats available depending on which cab configuration you choose. Ford's Standard Cab has seats for three with a front bench, the SuperCab seats six with front bucket seats and a rear bench, and the SuperCrew offers six bucket-like seats with the most passenger space of the three cab sizes. Though the majority of the cargo space is in the truck bed, you'll find plenty of organization cubbies that help to keep items like coins, cell phone chargers, and sunglasses tucked away.
Another addition for the 2021 model year is the fully-boxed high-strength steel frame that makes up the ruggedly handsome exterior of the 2021 Ford F-150. Clad in military-grade aluminum, the exterior of the Ford F-150 is now tougher than ever. Additionally, Ford has added several conveniences into the exterior of the F-150 such as clamp pockets and cleats on the tailgate of every F-150 model to help make working and hauling cargo even easier. Other changes to the exterior design include refreshed headlamps, a new power dome hood, new wrap-around bumpers, higher front fenders, a tucked-in midsection, and larger tires.
A Brief History of the Ford F-150
Ford began producing what we now know as the F-150 back in 1950 with the original F-Series of pickups: the F-1, F-2, and F-3. These initial models were half-ton, three-quarter ton, and heavy-duty trucks designed to help out at work. After a few years, American drivers had let it be known that they needed multi-use trucks that could do more while still offering the power the F-Series trucks were known for.
Ford adapted their models to meet this need by designing the F-150 - a well-rounded, reliable truck for the ages. The F-150 was an instant hit, and Ford has continued to be immensely popular in its segment.
Why Buy From Gateway Ford?
When you're ready to see the Ford  F-150 in action, come see it for yourself here at Gateway Ford in Greeneville, NC. You can take it out for a test drive and see all of its incredible features up close.
While you're with us, you'll experience our signature top-notch customer service that we're known for all over Greeneville, NC and beyond. Our outstanding team members will help you explore the various configurations and trims of the F-150 to help you find just the right one for you. Don't forget to ask about all of our extra savings opportunities, too. At Gateway Ford we love to help you save more on your new Ford car, truck, or SUV.