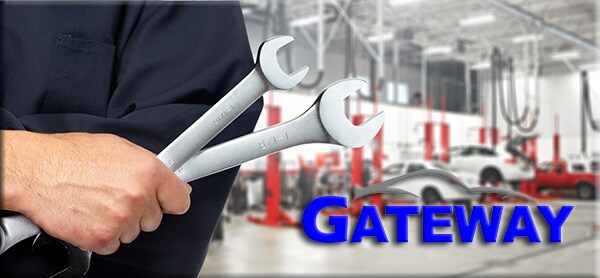 Consider supplementing your vehicle's factory warranty with a Vehicle Service Agreement (VSAs). 
Our VSAs cover your vehicle's components while providing you with benefits like towing reimbursement. If you're vehicle has less than 3 years/36,000 miles then you may be able to protect your vehicle against the high cost of future repairs. 

Consider the following cost:
AC/Compressor Repairs: $2,000

Transmission: $4,000
Engine: $4,500
Plans are available with deductibles as low as $0.00 and cover 100% of all LABOR and PARTS costs on any covered repair.  This means no surprises, no hidden costs and no out of pocket expenses. 
The Benefits of Vehicle Service Agreements
Convenience - When your vehicle needs servicing, take it to any participating Nissan dealer throughout the U.S. and Canada.


Quality - Factory-trained service technicians use the latest diagnostic tools and Genuine Ford Parts.


Options -

 

Choose coverage and terms (years/miles) that match your needs.


Components - Today's vehicles contain hundreds of components. An extended service help protect you against the potential high cost of future repairs.


Rental, Roadside Assistance, Travel Protection - When the unexpected happens, we've got you covered.


No Paperwork - Ford pays the dealer directly so you don't have to worry about submitting claims.


Transferability - Sell your vehicle and transfer the plan's remaining coverage to the next owner.


There are no hidden charges, and all plans offer deductibles as low as $0.00!


To get started simply call 423-639-5151

 and ask for the Finance Department.
Frequently Asked Questions 

Am I purchasing a genuine Ford Extended Service Agreement?
Yes, we only offer online Ford Extended service plans on New Nissan Vehicles.
Why is the Ford Vehicle Service Agreement the best choice?
Nissan views a service agreement as an investment in customer satisfaction. We know that a satisfied customer will be a repeat customer. Independent warranty companies have no investment in your next vehicle purchase. This philosophy can really make a difference in the quality of their service contract products and more importantly, when it comes to honoring claims.
Will this Vehicle Service Agreement be honored anywhere?

Yes, this is the factory-backed Vehicle Service Agreement. Any franchised Ford dealer can repair your vehicle.
What is the best choice of plans?

This is a choice that you have to make for yourself based on your own preferences and habits.
 
Do I really need a Vehicle Service Agreement?

A Vehicle Service Agreement is an important option. With the high technology built into today's cars, repair costs have risen dramatically and will continue to do so. With just one repair, the Vehicle Service Agreement could easily pay for itself.
What is extended service coverage? Is this the same thing as a Vehicle Service Agreement?

Extended service coverage is what you get when you buy a Vehicle Service Agreement (VSA) from Ford Extended Service Plans. A VSA will protect your vehicle's covered components while providing you with benefits like towing reimbursement.
What is the most important thing I should know about a Vehicle Service Agreement?

It is important to know the company that is promising to pay for the repairs. A contract is only as good as the company that backs it. We sell only factory-backed plans, which are honored at any franchised Ford dealership. Independent warranty company plans are offered by dealers and on the Internet. Be careful when considering the independent warranty companies. The ten leading independent providers ten years ago are all out of business today.
My car is still under warranty, is there any benefit to purchasing a Vehicle Service Agreement now?

Yes. As with any other product, service agreements are subject to inflationary price increases. By purchasing now, you lock in at today's cost. In addition, you are entitled to additional benefits, such as substitute transportation coverage, travel protection, and transferability. Yes, if your vehicle is less than 3 years old from the date of first use, and has less than 36,000 total miles.
 I have additional questions. How can I get answers to my questions?

Our Vehicle Service Agreement specialists can answer your questions. You can call Gateway Ford's at 423-639-5151 and ask for the Finance Department and we will be happy to assist you further.